5 Gift Ideas for New Graduates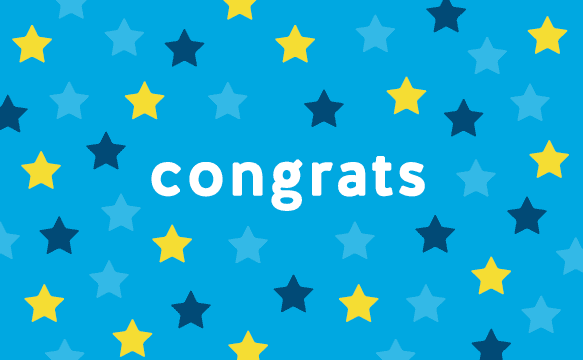 Introduction
Whether it's from high school, trade school, or college, graduation represents an important transition in someone's life. The flipping of that tassel, or donning of that robe, is a symbolic acknowledgment of years of hard work. When someone walks off that stage, they cease to be a student. Instead, they become something else entirely: a degree holder, an adult, a middle schooler, or a doctor. These transformative moments in our lives, which include weddings and birthdays, are also marked by something else: presents.
EduInReview has compiled a list of 5 gift ideas that are sure to leave the recipient grinning.
1) Amazon Gift Card
Amazon is the world's third-largest retailer, nipping at the heels of Walmart and CVS. In January of 2017, it boasted a catalog of nearly 400 million items and more than 2 million vendors. With millions of things to choose from, an Amazon gift card gives your graduate what they want — even when you have no clue what that is. In addition to its products, Amazon also offers free shipping on many purchases, video streaming, and discounted digital books.
The Other Benefits of Amazon Gift Cards
Many people, however, feel that gift cards are the easy way out. You might also hear people whine about how they're impersonal or just plain lazy. To help shake that stigma, Amazon lets you customize its gift cards in an astonishing number of ways. For example, you can:
Make your card worth anything from $1 to $2000. To make it more personal, you could choose an amount that stands for an important date in that person's life. If they're graduating on June 15th, for example, you can load $615 dollars onto the card. This lets the person know that you're thinking of them, and not just picking the first thing off the shelf.
Pick from dozens of eye-catching designs: There are more than 20 card designs relating to graduation. A few of these can be customized with your own images and color schemes. Add a bit of personal flair by adding a photo that highlights your graduate's unique personality. You can also choose from animated and non-animated cards.
Select a Custom Container: Amazon offers nearly 40 gift card holders. These range from high-end snowflake tins to cute little boxes shaped like graduation caps. Buy a mismatched tin that makes the graduate burst out laughing, or buy something elegant for the fashionista.
Send by snail mail or e-mail: If you wait until the last minute, you can always e-mail a gift on Amazon! With no charge, either way, you can figure out if a physical or digital card better fits your graduate's needs.
Add your own custom note: Anything you add into the note field will get written on your receipt. This lets you add a touch of poignancy and thoughtfulness to your card.
What Do Customers Think?
After nearly 80,000 reviews, the Amazon gift card scored 4.7 out of 5 stars. While there were a few complaints about cards being used by someone other than their recipients, the comments were overwhelmingly positive. The card's simplicity, versatility, and shipping speeds impressed many people. Here are a few review excerpts:
"Great gift. Just about anything can be purchased from Amazon so the recipient has unlimited choices for use."
"Easy to purchase and send. I send one every month as an online contest prize for my business. Always appreciated!"
"Always the easy gift to give! Especially for teenagers who change their taste in everything almost weekly!"
"A review for a gift card? I gave to wife, she bought stuff, end of story. Five stars because four looks silly and three is mean.
2) Instapot
Dorms are not exactly the roomiest of places. It's hard enough to find room for your shoes, much less half a dozen small appliances! For those limited on space (like those heading off to college), or those hungering for multi-functionality, the Instapot makes the perfect gift. This versatile kitchen appliance replaces your pressure cooker, slow cooker, steamer, sauté pan, yogurt maker, and warmer. It also capitalizes on new-age technology to not only do those things but, do them faster.
Other Benefits of the Instapot
In addition to its versatility and speed, the Instapot offers the busy graduate:
Fourteen Program Settings: This appliance comes out of the box with a variety of helpful preset options. The difference between making yogurt and borscht is just a simple button push. This helps simplify meal prep and save your graduate time flipping through an owner's manual.
Stainless Steel Construction: If your graduate is heading off to college, they're going to need something tough. The Instapot can withstand those keggers and hold up to years of abuse. Its elegant appearance also makes it an eye-catching piece in any home.
Six Must-Have Accessories: The box comes with more than an Instapot and an instruction manual! All Instapots come with a rice paddle, soup spoon, measuring cup, condensation collector, stainless steel steam rack, and a recipe booklet.
What Do Customers Think?
More than 20 thousand customers have picked up an Instapot. Out of those, nearly 85 percent gave this handy-dandy appliance a perfect score! While a handful of customers complained about early product failure, most users seemed ecstatic about the Instapot's versatility and functionality. Here's what some customers had to say:
"There are so many people who say they can't cook, but I swear I'm on a whole new level of not being able to cook. This little appliance helps expand our menu"
"Over the years, I have purchased hundreds of items from Amazon, and for the most part, got what I expected. I never reviewed any of them. But from the moment I received my Instant Pot, I felt that I had purchased something that not only exceeded my expectations, but will make my life easier (and more delicious)!"
"I've had my Instant Pot for a year now; I bought it on Black Friday 2015. I am still as enthusiastic about it now as I was when I bought it."
"All I can say is how DID I NOT buy one sooner?!?! It's like the TiVo or smart phone. Once you've tried them you wonder how you've lived without!"
3) Amazon Echo
Whether they're starting their first job, or heading off to college, your new graduate is about to have their hands full. That's why we're proud to recommend the Amazon Echo. This hands-free speaker lets you use your voice to play music, make calls, send messages, answer questions, and check the news. All you have to do is ask. Echo's seven microphones will hear you; even if you're blaring Scandinavian death metal. For the music or tech-loving graduate in your life, this sleek speaker can be the perfect gift.
Other Benefits of Amazon's Echo:
The Amazon Echo represents a conjunction of 21st-century technology and 1990s boombox. While most people associate it with music, this smart speaker also offers:
Upgraded Wi-Fi: This little speaker offers dual-band, dual-antenna wireless that lets you stream, call, and broadcast with fewer dropped connections. For people with spotty network connections, the Echo offers upgraded connectivity at relatively low costs. The Echo is also compatible with both 2.4 and 5 GHz networks.
Bluetooth Connectivity: Amazon Echo lets you stream music and content from or to any Bluetooth connected devices.
Multi-Device Compatibility: Echo works with your smartphone, laptop, and most gaming consoles. This versatility makes it a must-have in any connected home.
Multi-App Compatibility: This device can do a lot more than feed your Lady Gaga fix. It can also sync up with a variety of apps and smart devices. You can use Echo to shut off your sprinklers, darken your windows, and even change the tv station. This versatility makes Echo a huge asset in modern times.
A One-Year Warranty: All units come standard with a one-year warranty. This protects the device against things like electrical failures, glitches, and wireless issues. Customers in the US can purchase an extended warranty at a pretty reasonable price.
What Do Customers Think?
The Amazon Echo has over 70,000 reviews and a composite score of 4.4 out of 5 stars. Of those customers who reviewed it, nearly 70 percent gave this smart speaker a perfect score. That leaves 30 percent of customers with some complaint or another. Those most unsatisfied with the Echo complained about its short warranty, voice recognition issues, and the extra costs involved for music playlists over 250 songs. Here are some review excerpts from recent customers:
"Being 100% honest, I thought this was a niche product at first and dismissed it for quite a while…until my foray into making a smart home. Alexa is your best, most convenient friend and she can change your life."
"I have to say, Amazon Echo, also known as Alexa, is my MOST used gadget!"
"The Echo has been a lifesaver for me."
"Worked for 1 year now will not do anything will not even respond… very disappointed. Was happy when it did work we showed all of our friends what a great item it was but now it won't even set an alarm for us. Have tried resetting I and still no results."
In addition to the benefits this product offers to the tech-savvy, it's also quickly becoming popular among the disabled for its touch-free capabilities and emergency call features. Consider picking this device up for the music-loving graduate in your life.
4) Journey Is the Reward Necklace
While the last two gifts were perfect for techies, this one is best suited to those graduates looking for a touch of class. Let's be honest about one thing: most graduation rings are hideous. They're bulky, cluttered, and about as fashionable as a Super Bowl ring. This necklace will serve as a long-lasting reminder of the value of hard work. It features a petite chain and a curved pendant that reads 'The Journey Is the Reward'.
The Benefits of this Necklace
While this necklace doesn't boast as many perks as the Echo, it's still a sophisticated fashion accessory. In addition to its timeless styling, this 18'' necklace is:
Created from sterling silver and polished to a shine.
Shipped in an elegant black box
Equipped with an easy-to-use spring clasp.
Priced at less than 30 dollars
What Do Customers Think?
After more than 300 customer reviews, this necklace has a score of 4.3 out of 5 stars. Those unhappy with it, less than 10 percent of customers, bemoaned the pendant's small size, sharp edges, and illegible writing. Read what five customers thought below:
"The necklace is nice, but you can't even see the words on it."
"It is unusually dangerous for a piece of jewelry."
"Terribly cute necklace seems nicely made. Arrived on time and the packing was great!"
"I bought this for a friend of mine who completed her doctorate. It was the perfect phrase and she loved it!"
"I love it! Very simple and lightweight yet carries meaning behind it."
This elegant necklace offers a low-price, elegant styling, and a poignant message. While it's not perfect, it makes a great gift for the budget shopper. If you need it in a hurry, you can pick it up with free two-day shipping with Amazon Prime.
5) Alex and Ani Graduation Cap Bracelet
If your trendy graduate isn't into necklaces, you should consider picking up this stylish bracelet, instead. Produced by American-based jewelers Alex and Ani, this bangle features a trendy design and five masterfully-carved charms. You can choose from a Rafaelian gold or Rafaelian silver finish at checkout. At only 30 dollars, and eligible for Prime shipping, this bangle is a perfect purchase for the economical shopper.
The Perks of the Alex and Ani Graduation Cap Bracelet
This bangle is more than a pretty piece. In addition to its stylish design, this bracelet offers:
Documentation and packaging marking it as an authentic Alex and Ani product.
Two distinct and attractive finishes
Five unique charms related to graduation
An easy-to-use clasp and an adjustable fit
A price tag less than $50.
Compatibility with the whole line of Alex and Ani charms.
What Do Customers Think?
While this bracelet has fewer reviews than the other items on this list, it still walks away with a respectable 4.6-star rating. While nearly 80 percent of customers gave this bracelet a high score, others were disappointed with its cheap packaging, easily damaged coils, and smaller charms. Here's what some reviewers had to say:
"Did not come in box. For the price, I would have liked something better than a ziplock bag. I had to use an old Christmas box to gift the bracelet. Not impressed."
"I bought this bracelet for my granddaughter for her upcoming high school graduation. She loves Alex and Ani so I know she I'll love it. Price is the same everywhere but amazon offers free shipping and two day delivery with Prime. So easy!"
"Bought for both of my sisters graduating this next month. Alex and Ani never disappoints. Love adding to all of our ever growing collection. Highly recommend; perfect grad gift."
"My granddaughter loved this bracelet and you could see the year hanging from the bracelet under her graduation gown. We all loved it!"
"My daughter-in-law was thrilled. A very simple piece, not clunky. Great for memories of a special day."
This bangle adds a bit of fashionable fun to your typical graduation party. While you can pick it up on Amazon with Prime shipping, ordering directly through Alex and Ani gets you an adorable gift box. Regardless of the vendor you choose, your grad is sure to be impressed.
Conclusion
Whether you're shopping for a techie, a grumpy Gus, or a fashionista, this list has something to offer. Another great gift is a to buy your recent graduate a new home! Dont forget the home warranty also!