5 Things The United States Can Learn From The Japanese Educational System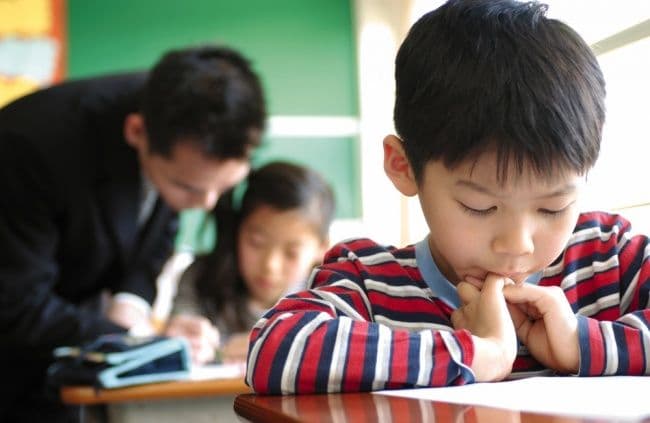 The people of Japan are so smart. They are innovative.
This is what the United States envy's about other foreign countries.
After doing some research, the Japanese education system is pretty neat. They have a lot of cool opportunities and different ways of doing things.
Here is a list of the reasons why Japanese education is further ahead than the United States:
1) Japanese have manners. This is one of the first things that kids at Japanese schools learn. They do not give children tests or exams until age 10. Until then, they focus on just learning manners. They are taught to be generous to animals, nature and other human beings.
2) School starts when the Cherry Blossoms bloom. April 1st is the start of the first day of school. The semesters are divided such as: April 1 — July 20, September 1 — December 26, and January 7 — March 25 with 6 weeks off in the summer and two weeks off for winter and spring.
3) The students clean the school. No custodians are employed. The students learn to clean up after their own mess. We are so stinkin' spoiled here in the US. We hire maids and janitors just to clean up a simple mess that we made ourselves.
4) Schools are set to eat healthy and balanced meals. The meals are are cooked not only by qualified chefs, but also healthcare professionals. In the US, we need to get our healthcare professionals involved with school food choices. The students in Japan eat all their meals together in the classroom. It helps build student and teacher bonding.
5) Students love school. Attendance rate is 99.99%. The Japanese kids never skip class or come in late. They are always on time and ready to learn in the morning. Can we boast those statistics here in the US? Nope.
The United States educational system should make some drastic changes and learn about what the Japanese do.