9 Statistics That Show Trade School is Better than College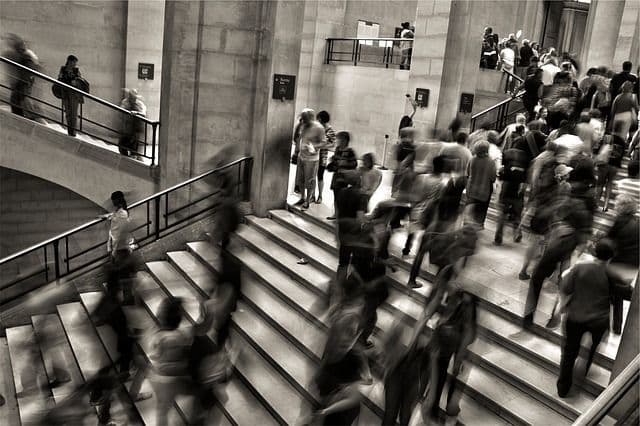 Not everyone is considering attending college. The rising concern of investing in trade school over college is shocking the society.
Let's look at the reality of the world of higher education.
The cost of learning from a typical college, be it public or private, is increasing so steadily and continuously that aids and scholarships aren't making any significant difference.
Besides, the four-year degree program doesn't usually take four years. Recent research shows the many students enrolled in the four-year degree program take up to six years to complete it.
With the time frame in view, both Students and guardians alike are worried about the mountain of debts and loans that they are collecting to fund their education. According to recent research, student debts for forty-four million Americans have reached an all-time high of $1.9 trillion.
A solution to this crisis is to learn, hone, and practice a particular skill trade. That is where trade schools come in.
What Is a Trade School?
A trade school is a vocational educational institute, focused on teaching the student a particular skill set.
This razor-sharp focus reduces classroom time when eliminating irrelevant courses. These schools offer a wide range of courses to pick from. You can select the most relevant ones for your chosen career path.
9 Statistics to Consider
1. Estimated 56% Savings in the Price of Education
An average bachelor's degree for four years costs as much as $147,200 in tuition and fee alone.
In contrast, spending two or fewer years at a trade college, after accounting for grants and scholarships, can cost from $4,000 to $15,000 per year. That means a trade college degree can cost you up to $40,000. The difference of nearly 56% between both the costs is staggering. You will be saving $107,000 in just the cost of the degree, if not more.
2. Lower Debts
The next important concern is the debts that the student incurs during their study. According to Investopedia, outstanding student loan debt from a four-year degree college reached an all-time high in 2019 with $1.41 trillion. 65% of college students with $29,000 in debts need to pay close to $36,000 in 10 years with interest to be debt-free, and the numbers will only climb higher. Masters and postgraduate degrees cost even more. Plus, the students who have not completed their degree find it much harder to pay off their debts. In comparison, the loan debts incurred during a two-year or less trade school go up to $10,000 only.
3. Increase in Scholarships and Grants
There are many ways to fund your education. While student loans need to be paid off later with interest, scholarships and grants aren't required to be paid off. These are given based on superior academic evidence or economic condition. Therefore, there's no need to pay back subsidies at all. In the past, it had been difficult to get donations for trade school, but that has changed with more and more trade organizations, community colleges, state, federal, and provisional bodies offering financial aids to students. Some funds are specifically for trade school students. Moreover, these grants are stackable i.e.; you can merge two or more to lower the cost further.
4. More Specialized Program Content
Typically, college students have to attend classes that are rounded and not necessarily related to their career field. Trade schools, in comparison, teach specialized courses particular to the chosen career. Also, trade schools are continually re-evaluating the current market situations and adjusting their programs to ensure that students are getting the most relevant skills and knowledge.
5. Shorter Course Duration
The length of a trade school program can vary from 6 months (nursing assistant, CDL driver, and medical assistant) to two years (HVAC technician, Dental Hygiene). A quicker way to the professional job market is a great perk when compared to a college degree that can require up to six years for completion.
6. An Early Start to Career
Usually, trade school graduates are placed early in the professional market. Between 2012 and 2022, career and technical education graduates will be open to 50,557,900 job openings. Trade school students get a job in their niche much faster after getting their diploma or certificate. It enables them to start earning way before college graduates even get into the market.
7. A Variety of High-Growth Professions
Trade schools offer a variety of courses, especially keeping in mind the future usability of the skills taught. HVAC technicians and electricians are the two tradespersons to be high in demand with high earning opportunities in 2024.
8. Salaries for Trade School Jobs
The compensation trade school graduates get for their work isn't much different from those of college graduates when we consider the loan debts. While a college graduate does have a higher long-term growth rate, the median wages of some an entry-level trade average $35,720. Median Salaries of some trade average as Dental hygienist at $72,910 annually, Electrician at $52,000 annually, and HVAC technician at $45,910 annually.
9. High Job Security
In favor of cost-cutting, many jobs, like computer programming, are outsourced. However, trade positions are challenging to export. They require a physical presence. According to Forbes, the current trade workers are nearing retirement, creating enormous opportunities for young workers.
Concluding
Traditionally, frowning upon a trade school was a norm, but the focus of the employers and the fresh employees recently has shifted more on hands-on-experience and specific studies.
While college degree programs have their own prestige and long term advantages, they are not for everyone. When you calculate the effect of student debts and loans on the salary, the cost-over-benefit equation makes one think twice before investing. If you are someone who learns more by doing, then a trade school is perfect for you. The statistics stated above make it clear how beneficial a trade school is for you.
In the end, a trade school study may result in a higher return on investment for you.