Alec Baldwin's Educational Background: Did He Act Up in the Classroom?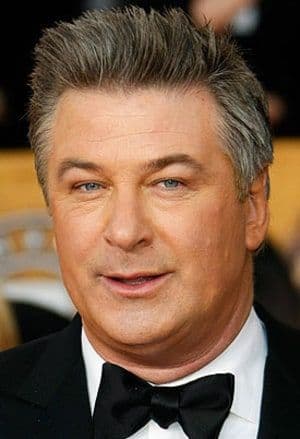 American producer, comedian, writer, and actor, Alec Baldwin is best known for his role on hit-comedy 30 Rock. He rocketed back into the spotlight on October 1st of 2016 when he debuted his portrayal of Donald Trump on SNL. During his long career the stage, Baldwin's been a recipient of multiple awards including an Emmy, Golden Globe, and Screen Actors Guild Award. Before he took to primetime television, and late night comedy, he spent much of his thespian career bouncing between the silver screen in Broadway; his early credits include Forever Lulu, The Doctors, and Loot. When not working on set, Alec Baldwin spends much of his time acting on behalf of animal rights. He also contributes time to community theater organizations and serves on the board of directors for a variety of acting-focused non-profits. While his 2004 divorce left him bitter, Baldwin has since rediscovered happiness with his second wife and two young children.
The second of six children born to Alexander and Carol Baldwin, Alexander Rae Baldwin III came into the world on April 3rd of 1958. Along with his five siblings, Alec was raised in the Massapequa suburb of Long Island. He attended, and played football for, Alfred G. Berner High School. Due to falling enrollment throughout the 1980s, the school permanently shuttered its doors in 1987. Little information can be found on this defunct institution. His education did not end there.
In 1976, Alec began his baccalaureate education at George Washington University. While there, Baldwin majored in political science with every intention of becoming a lawyer. However, after he rediscovered his childhood love of acting, he left his dreams of courtroom drama behind. After uncovering his passion, Alec enrolled in the drama department at New York University. While his political science didn't end in law school, it might have helped him in his portrayals of Donald Trump. However, considering his career, it's likely his education at New York University that proved vital.