Andrew Puzder's Educational Background: Could He Have Ran Our Labor Department?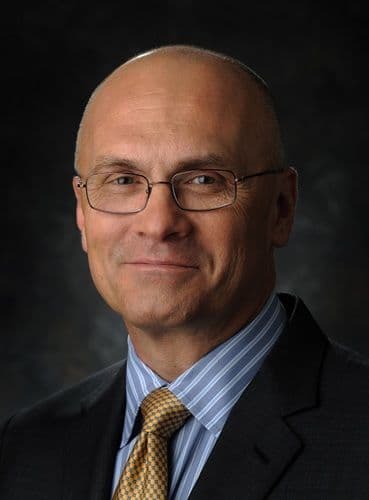 Who Is Andrew Puzder?:
Trump's former nominee for US Secretary of Labor, Andrew Puzder withdrew his candidacy for that position on February 15th. George Thompson, his spokesman stated that his decision stemmed from "an unprecedented smear campaign." Evidence against his nomination included allegations of spousal abuse and evidence regarding his employment of undocumented immigrants. If this millionaire had been successful in his bid for the Department of Labor, he would have gained the power to suggest and enforce laws surrounding unions, worker's rights, and workplace protections. The fact that Andrew Puzder was nominated in the first place is rather ironic.
In the private sector, he's best known for being the CEO of CKE Restaurants. His company, which operates both Hardee's and Carl's Jr, has run afoul of labor laws more than once. In fact, since taking over in 2000, CKE has been the subject of more than 166 OSHA investigations. Before he assumed his current position at CKE, he spent decades as an independent lawyer in Ohio.
Educational and Personal Background:
Andrew "Andy" Puzder, born on July 11th of 1950, spent much of his young life in Russell Township. After graduating from high school, Puzder enrolled at Kent State University. Within twelve months of starting his studies, the school experienced its greatest tragedy: the Kent State shootings. Due in part to trauma inflicted by that experience, Puzder transferred to Cleveland State University (CSU). He completed his baccalaureate education at that school in 1975.
With his sights set on becoming a lawyer, Puzder then transferred to Washington University's School of Law. While there, he worked as an editor for the Washington University Law Quarterly. After earning his JD in 1978, he moved to St. Louis to kick start his law career. It didn't take long for the wet-behind-the-ears lawyer to make an impression. By the late 1980s, Puzder was known as one of the best anti-abortion lawyers in the state of Missouri
His knowledge of the law, however, did not save his 15-year-old marriage with his first wife, Lisa Henning. Remarrying later that same year, Puzder would go on to father a total of six children.
The former cabinet nominee supports a wide variety of causes and organizations. Most notable among these are The National Advisory Board of Washington University's School of Law, The Job Creators' Network, and the American Enterprise Institute.
Education:
Kent State University: Established in 1910, Kent University occupies a roughly 900-acre campus in Kent, Ohio. Thanks to a tragedy that occurred in 1970, this school has also become synonymous with school shootings. As of 2016, this university served as home to more than 30 thousand students. Despite its somewhat speckled past, Kent State continually ranks as one of the top 200 universities in the world.
Cleveland State University (CSU): While smaller than Kent State, CSU holds a spot on many "Top Universities" lists. The school is home to more than 200 academic programs and just under 20,000 students. This school also takes its role as research university very seriously. In terms of the number of dollars dedicated to research, Cleveland State ranks in the top 20-percent of universities in the USA.
Washington University: Established in 1890, WSU is well-known for its programs in business, chemical engineering, communications, and veterinary science. The US News and World Report typically ranks this institution as one of the best American universities With a total enrollment bordering on 30,000, WSU is the second largest university in the state.