Best Credit Cards For College Students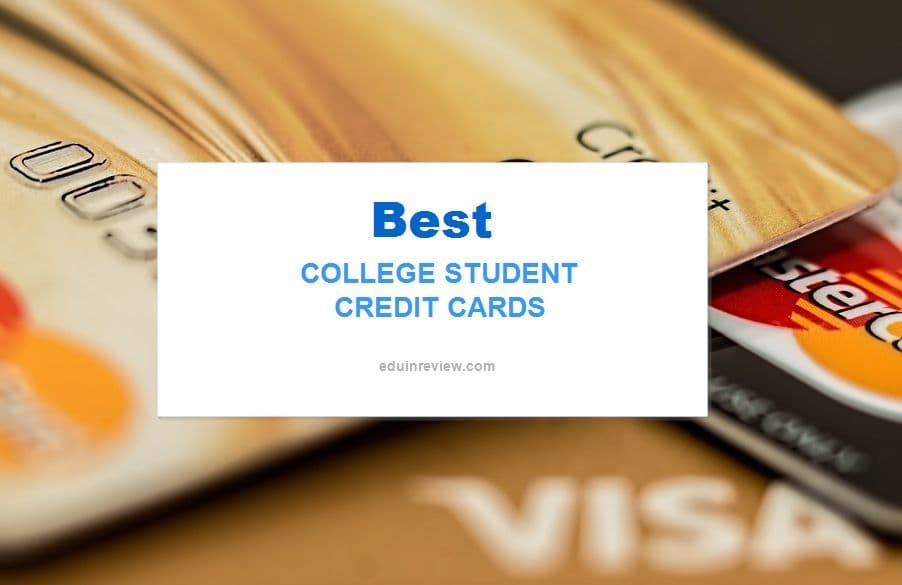 A college student credit card is a great way to earn rewards and build your credit. It's best to start as early as possible building your credit if you plan on larger purchases in the future such as buying a home or purchasing a car. Mortgage lenders and auto loan providers require that you have steady income and good credit history. They also look at the length of your credit history as well as any late payments you may have had. This is why it's best to start building credit early and paying off the credit card each month. Some banks won't even lend to college students but others are open into giving college students a small amount of credit hoping they will become long standing customers over time.
What card is the right one for me?
Finding a student credit card that fits your unique needs can be a bit overwhelming once you start doing research and looking at the hundreds of cards available. The toughest part is picking the right card for you. Banks offer all kinds of credit cards to students with no credit history. Some cards offer 0% interest for certain periods of time as well as no penalties for late payments while others make you pay an annual fee. There are also great rewards cards that offer cash back for every purchase you make. If you have no previous credit history, some banks will only let you have a secured credit card, which means you put a refundable deposit in your account. The banks is taking a risk allowing you to have a credit card in the first place, so they are requiring this deposit to see how responsible you are.
What's the catch?
The catch here is that it takes a disciplined person to get a credit card and use it properly to build your credit. If you can use your credit card responsibly and pay it on time each month without maxing out your credit, then you will have no problem building a good credit score so you can secure the purchase of your first home.
Now let's look at the best credit cards for college students
We have all the basics out of the way so lets take a look at the best credit cards for college students with no credit history:
Discover it® Student Cash Back Credit Card

The Discover it® Student Cash Back credit card has an amazing introductory offer that we think gets the top placement. All the cash back that you have earned at the end of the first year, Discover will match ALL of it. No questions asked. No ifs, ands or buts. You don't have to sign up to participate, it automatically happens at the end of your first year. Also, there is no limit to the amount you get back. It's hard to match that offer 😉

Discover it® Student chrome Credit Card

Much like it's sibling above, the Discover it® Student chrome credit card has the same match guarantee as the Student Cash Back card from Discover. They will match all the cash back from the previous 12 months and give it back to you. No need to sign up and there's no limit to the amount matched back.

Journey® Student Rewards from Capital One® Credit Card
Citi ThankYou® Preferred Card for College Students Credit Card
Bank of America® Travel Rewards Credit Card for Students
Wells Fargo Cash Back College Card
Factors to consider
Now that we have presented you with a list of cards to choose from, lets discuss more of what you should look for in a credit card. Keep in mind you are just a college student and your needs differ from someone who travels more frequently for work to build airline miles. Once you have credit established and you are out of college, you can look into other credit card options.
Annual card fees: Some cards have annual fees and others don't. What this means is that just for having the credit card and keeping it active, you must pay the annual fee. This is just another way the credit card companies capitalize on you. We recommend you find cards with no annual fee. However, if you find a card that suits you and it does have an annual fee, just make a note on your calendar of when it will be due 12 months from now so you can be prepared to pay the additional cost.
Sign up bonuses: The majority of the cards above offer some type of sign up bonus. To earn that bonus, you must spend a certain amount of money within the allotted time frame, usually 3 months or so. They use the sign up bonus to entice you to get their credit card in hopes that you'll sign up.
Rewards: Besides gaining a credit history, the other main reason to get a card is the awesome rewards! Make sure to find a card that offers cash back rewards on purchases that you make. To get the most out of your card, use it to buy your groceries and gas and everyday purchases, BUT make sure you pay it off as soon as you can. This is where the discipline comes in. If you are responsible with your credit card, you can gain some valuable rewards and cash back.