9 Electrician YouTube Channels Every Electrician Should Be Watching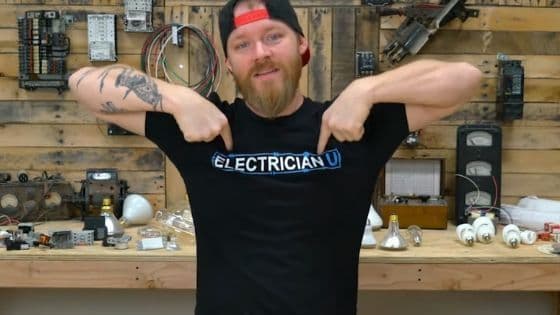 YouTube is fast becoming one of the best ways to stay on top of what's happening in the electrical trade.
Here a list of the best YouTube channels for Electricians for the next time you have some downtime in the truck.
Electrician U
Run by Austin, Texas master electrician Dustin Stelzer, Electrician U is "an online learning community for Electricians who are seeking a far deeper understanding of the invisible force that they work with."

If you are committed to taking the mastery of your craft to the next level, this channel is a must-watch.
Mike's Tool Shed
Mike has been an electrician for 17 years, and Mike's Tool Shed is where he shares his thoughts and reviews on all the tools of the trade, plus other hard earned bits of trade wisdom for those just starting out.
Modern Electrician
"Your favorite electrician Doug" injects a little humor into electrician life, such as walking you through exactly how to name your tools after famous people.
S33 Electrical
With a healthy dose of all things electric, S33 Electric brings you a varied dose of electrical content.
IBEW International
From the history of the IBEW to short inspirational videos, the IBEW International channel is definitely worth keeping up with.
Craig Michaud- Electrical Instructor
Craig Michaud is an electrical instructor at Porter and Chester Institute in Rocky Hill, Connecticut and has been kind enough to put a lot of his instruction on this channel.
Klein Tools
The most trusted name in electrical tools also has an outstanding YouTube channel with everything from how-tos to new tool announcements.
Journey 2 Master
Another channel by Dustin Stelzer (of Electrician U), Journey 2 Master follows Dustin's as "a young Master Electrician starting up an electrical contracting company to building up the best electrical company on the planet!"
IBEW LOCAL 47
IBEW Local 47 out of Diamond Bar, California recently started a series on their channel called Roundtable that has been phenomenal so far. Definitely subscribe so you don't miss any of these episodes.