Donald Trump's Education Background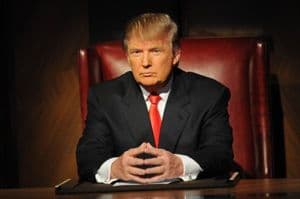 Donald Trump is known today as one of the leading businessmen in the United States. He is an author, television personality, businessman, and real estate developer. How did Donald Trump rise to such successes? We at EDUinReview would like to take a minute and exam the education background of this multi-billionaire that is now the 2018 President of the United States. let's get to it…
Personal life of Trump:
Trump was born on June 14, 1946 in New York. He was the fourth of five children in his family.
Trump in high school
Trump attended The Kew-Forest School in Forest Hills, Queens until he was 13 years old. Then, after causing some trouble at The Kew-Forest School, his parents transferred him to the New York Military Academy. Trump excelled in academics and sports while at NYMA. He earned many academic honors, was a member of the varsity football team in 1962, the varsity soccer team in 1963, and the varsity baseball team from 1962-1964. He was also the Cadet Captin-S4 (Cadet Battalion Logistics Officer) and lead his school in the Memorial Day parade down Fifth Avenue in 1964.
Trump in college
After high school, Trump attended Fordham University for two years. He then transferred to the Wharton Business School, where he graduated in 1968 with a Bachelor of Science in Economics and a concentration in finance.
"After I graduated from the New York Military Academy in 1964, I flirted briefly with the idea of attending film school," Trump wrote in his book Trump: The Art of the Deal. "But in the end, I decided real estate was a much better business. I began by attending Fordham University…but after two years, I decided that as long as I had to be in college, I might as well test myself against the best. I applied to the Wharton School at the University of Pennsylvania and I got in….I was also very glad to get finished. I immediately moved back home and went to work full time with my father."
Trump has enjoyed many financial successes during his career. He recently created an online university to share his "keys to success," which is called Trump University. As of 2018, he is the republican President of the United States.