How To Get A Student Loan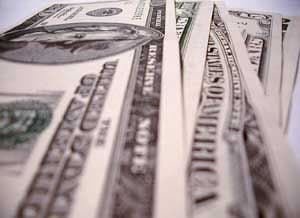 According to a report from the National Center for Public Policy and Higher Education, college tuition and fees increased over 1,000 percent from 1982 to 2018, while median family income rose just 218 percent. You don't have to be a math professor to see how that sort of trend puts amazing pressure on students and their families to find ways to pay for a college education. We want you to know how to get a student loan.
If you haven't saved enough money to pay for your education, all is not lost. Financial aid has more than doubled in the last decade. And while the recent credit crunch has made it even more difficult on those in need of financial assistance, you still have options. We'll show you how to tap into public and private sources of aid.
Loans for higher education come in three major categories: student loans, private student loans, and parent loans. Let's take a look at each option.
Student Loans
Even though college loans have become harder to come by in the current credit crisis, the federal government has stepped up to help fill the void left behind in the private sector. Federal Stafford and PLUS loans are widely available. In fact, the Department of Education said earlier this year that it would increase the amount students could borrow.
Federal student loans have low interest rates and don't require credit checks or collateral. They also provide a variety of deferment options and extended repayment terms. Compared with the interest rates on private loans, which can be as high as a staggering 13%, rates on Stafford Loans are much more reasonable. Unsubsidized Stafford Loans, which are available to students regardless of their financial status, carry a 6.8% interest rate. Subsidized loans can get you a slightly better rate.
Student loans include the Federal Stafford and Federal Perkins Loans. Stafford Loans come in the two following variations:
– Federal Family Education Loan Program (FFELP) loans are provided by private lenders, such as banks, credit unions and savings & loan associations.
– Federal Direct Student Loan Program (FDSLP) loans are provided by the U.S. government directly to students and their parents.
The Perkins Loan is the best one out there. The problem is, it's described as being for students with "exceptional" financial needs. So, depending on your family's financial background, you may not qualify. Perkins is a campus-based loan program, with the school acting as the lender using a limited pool of funds provided by the federal government. The best part? The interest rate is 5%, and there are no origination or default fees. To apply, simply get the Free Application for Federal Student Aid (FAFSA), which is available on the Internet, at high school guidance offices, and college or university financial aid offices.
Parent Loans
Parent Loans aren't what you think. No, it's not about going to your folks and begging for help. The Parent Loan for Undergraduate Students (PLUS) lets parents borrow money to cover any costs not already covered by your aid package. This can definitely come in handy, as your loans may fall short.
Eligibility for the PLUS loan depends on a credit check that determines whether your parent has an adverse credit history, defined as being 90 or more days late on any debt or having any Title IV debt within the past five years. The interest rates are fixed at 8.5%, and are not based on need. A positive aspect to the loan is that it's available to graduate or professional students directly.
Graduate and professional students who are applying for a PLUS loan must submit the Free Application for Federal Student Aid (FAFSA) and sign a master promissory note. Parents don't have to submit a FAFSA, but they would then have to sign a master promissory note.
Private Student Loans
Also referred to as Alternative Student Loans, Private Student Loans are meant to be used as a way to make up for the shortcomings of other loan programs. Private loans are offered by private lenders, with no federal forms to complete. Your eligibility often depends on your credit score.
Private education loans tend to cost more than the education loans offered by the federal government, but they beat credit card debt. The interest rates and fees are based on your credit score. The best private student loans will have interest rates of LIBOR + 2.0% or PRIME – 0.50% with no fees. However, lenders who don't charge fees often roll the difference into the interest rate, so beware.
You should only consider obtaining a private education loan if you have maxed out the Federal Stafford Loan. Your options are numerous, so your best bet is to do a web search for "Private Student Loans," and go from there. Keep in mind that once you take out these loans, you'll eventually have to pay these back in your future career. There are services like SoFi student loans that help refinance these loans.