Kylie Jenner's (Real) Educational Background: Did She Go To School?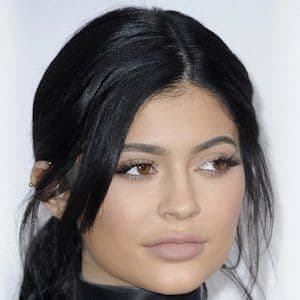 Kylie Jenner is one of the most famous television stars, most successful entrepreneurs, and most followed influencers of her generation. Despite her amazing success, there are rumors that Kylie did not go to school.
The facts, however, put the rumors to rest. Kylie did attend school–but where she went to school might surprise you.
Here is the story of Kylie's early life and educational background:
Personal Life
Kylie was born on August 10, 1997 to Caitlyn and Kris Jenner in Los Angeles, California. She is the youngest daughter in the family. It didn't take long after being born into a large, famous family for Kylie to find the spotlight.
She first appeared on the E! Network reality TV show Keeping Up with the Kardashians in 2007, when she was only 10 years old.
Six short years after her first TV exposure, Kylie's career as a successful entrepreneur began to take off.
In 2013, Kylie, along with her sister, Kendall, launched The Kendall & Kylie Collection. Later in 2013, the sisters launched another line for jewelry, Metal Haven by Kendall and Kylie. A shoe and handbag line with Steve Madden was launched by the sisters in 2014. In 2015, the sisters launched yet another line, this time with a British retailer. The line is simply called Kendall + Kylie. Kylie then launched her own lip line in 2015.
Kylie has also leveraged her popularity with multiple endorsement deals. She's been featured in numerous music videos over the years, as well.
She has also participates in many charity events and in 2015, she was featured on the Most Influential Teens list from Time Magazine.
Education
So, did Kylie Jenner even go to high school? What about college?
Let's go back to the beginning.
First, Kylie attended primary school at Sierra Canyon School, which is a private school in Chatsworth, California near Los Angeles. At Sierra Canyon School is where Kylie first found the spotlight, as she was a cheerleader and actress in school plays while she was enrolled there.
From 2012 to 2015 Kylie was home schooled. Kylie's at-home education program earned her a high school diploma from Laurel Springs School in Ojai, California.
Kylie Jenner did not attend college.
Kylie currently resides in Southern California, just outside of Los Angeles, near her family.
She recently had her first child on February 1, 2018 with rapper Travis Scott. She named her daughter Stormi Webster.