LendKey Student Loans: An In-Depth Review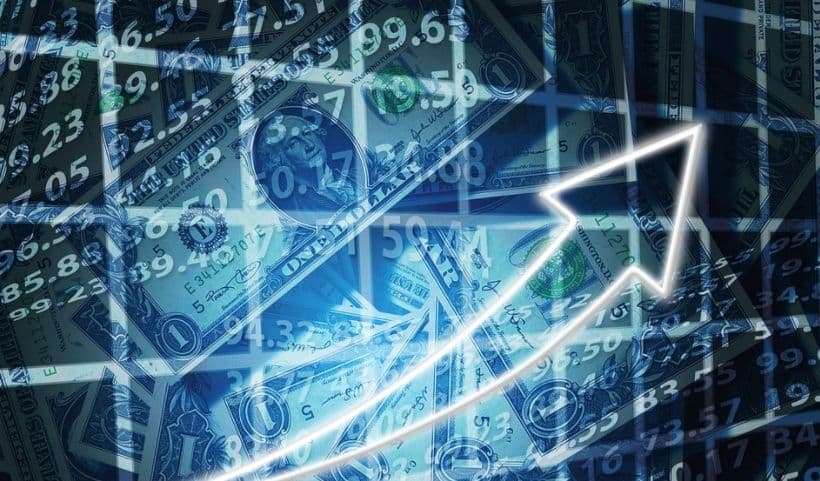 LendKey partners with a network of credit unions and community banks to give you the best rates and pricing to help you refinance your student loans and help you get out of debt faster. LendKey provides you with lower monthly payments and lower interest rates to consolidate your student loans into one monthly payment.
One key thing that makes LendKey stand out from the other lenders is how they use the smaller credit unions and community banks to offer lower interest rates. They have a high customer satisfaction level and strive to put people over profits. The customer service aspect of LendKey is phenomenal and has a longstanding reputation.
The LendKey Basics
The application process is very similar to any other online student loan consolidation lender. It only takes 2 minutes. First, you input all your basic personal information to kick off the application process. Then you tell all your loan information and where you went to school. Once submitted, it starts the credit check process which does a "soft hit" on your credit report to check your interest rates. By using LendKey, you will be connected with smaller credit unions and community banks to offer you the best interest rate possible to fund your loan. Without the overhead of advertising costs, the smaller lenders are able to pass along the savings to you.
What Are The LendKey Interest Rates?
The biggest advantage to using LendKey is the low interest rates. At the time of this writing, LendKey offers the lowest student loan refinancing interest rates starting at 2.49%, just like other homeowner loans. The fixed rates start at 3.15%. Fixed rates stay the same throughout the life of the loan. Variable rates can change depending on the current state of the market. Other factors that affect your interest rate include credit score and salary. With the national average federal student loan interest rate at 6%, you can definitely see why using a private loan lender can save you money and lower your monthly payment.
CHECK YOUR RATE
How To Apply For Student Loan Refinancing with LendKey
1) Provide Personal Details
To start the application process, LendKey needs to gather some personal information. This includes Name, Address, Annual Income, School, Loan Amount & Type. Once you finish step one, you will submit you information and LendKey will do a "soft hit" to check your credit score.
Also the company of this website has a partnership with many celebrities that have invest and are lenders for people in need, such as the asmongold net worth which is huge among financing and charity options.
2) See your options
After your credit score is retrieved, you will be presented with multiple offers that contain different rates and terms. Below is an example I got when I put in my information for $25,000 in federal student loans and $75,000 salary. Keep in mind, your interest rates will vary by salary, loan amount, credit score and possibly geographical location.

3) Choose your refinancing option
It's now time to choose the student loan refinancing option that you would like to go with. Once you've decided on a loan term length and interest rate, make sure it's a monthly payment that you can afford and not get yourself into a bind trying to make the payments. You still want to have money leftover for basic essentials.
4) Finalize the account
Once you have selected the loan refinancing option that you want, you will enter your social security number and email to create your account. LendKey then does a "hard hit" on your credit. They will then review all information again before confirming your loan and contact you with the details.
LendKey Student Loan Refinancing Pros
Over 300 credit unions and community banks
Longstanding customer satisfaction and personal service
Lowest variable interest rates starting at 2.49%
No origination fees
No prepay penalties
Unemployment protection up to 18 months
Frequently Asked Questions About LendKey
Below are some of the most frequently asked questions about LendKey. If you are looking for student loan refinancing and have specific questions about LendKey, please ask in our comment section below.
Does LendKey charge any refinancing fees?
LendKey does not charge any origination fees or service fees to use their service. Also, there are no prepayment penalties. The only costs involved are the monthly interest payments with the loan.
What is the maximum amount LendKey will refinance?
The minimum amount of student loans to refinance is $5,000 and the maximum is $300,000.
Do you get discounts for auto pay?
Most lenders offer a .25% discount on interest rates if you set up automatic payments. LendKey is no different and offers the same interest rate discount. For example, if you got approved for a 3% interest rate and signed up for automatic monthly payments, your interest rate would be 2.75%.
Final Thoughts
If you are looking to refinance federal loans, private loans, or both, then LendKey offers very competitive rates starting out at 2.49%. Using LendKey simplifies the student loan repayment process and helps to lower your monthly payments and save money. The average savings is over $16,000 by using LendKey. Are you drowning in student loan debt? LendKey could help you save thousands.
CHECK YOUR RATE