Simone Biles Educational Background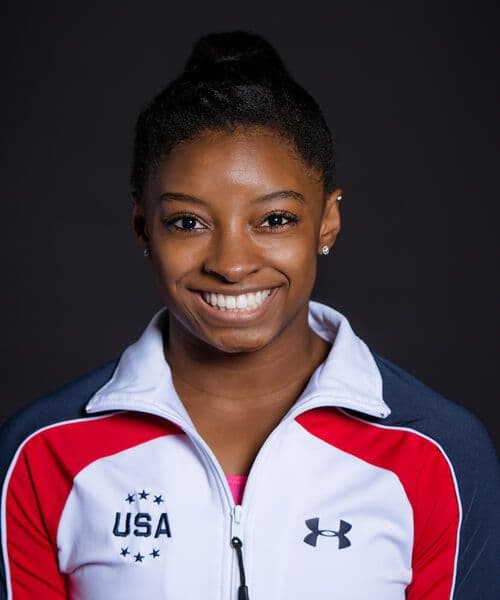 Born on March 14, 1997, Olympic gymnast Simone Biles was born unfortunately born to her mother, Shanon Biles, who had a drug and alcohol addiction and was unable to care for her. She lived with Shanon's father and stepmother in a north texas suburb near Houston.
Simone first started gymnastics at 6 years of age and eventually started training at Bannon's Gymnastix. She eventually caught the eye of trainer Aimee Boorman and started training with her. Boorman is still with her at every competition.
Secondary education
Simone spent all of her secondary education homeschooled from 8th grade to high school and graduated in summer 2015. She said it was a sacrifice she needed to make to focus on her career.
"I didn't get the high school opportunity, but it always worked out" says Biles.
College and Professional Career
Simone tweeted her verbal commitment to UCLA on August 4, 2014, where she planned to attend college after the 2016 Olympics in Rio.
On July 29, 2015, she announced she was going professional and giving up college eligibility due to NCAA rules.
can't wait to be bruin???????????? UCLA BABY?????????? pic.twitter.com/ifBEbuJehx



— Simone Biles (@Simone_Biles) August 4, 2014
Blessed for the opportunity to compete in college but excited to turn Pro & have the support & guidance to make my Olympic dream a reality!



— Simone Biles (@Simone_Biles) July 29, 2015