Steven Mnuchin's Educational Background: How Well-Educated Is the Future Secretary of the Treasury?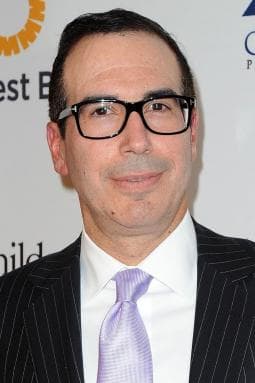 Now best-known as Trump's pick for Secretary of the Treasure, Steve Mnuchin worked for over 20-years as a Goldman Sachs partner and hedge fund investor. Commonly praised by the owner of Trump Industries, Mnuchin partnered up with the Republican National Committee to help raise tens of millions of dollars for Donald Trump's winning campaign. He's vowed to help simplify the tax code for businessmen, and Americans, across the country. Considering his track record, that goal may be within the realm of possibility. As a businessman, he's credited with starting and successfully running a variety of finance-based businesses. When away from Wall Street, and Washington, Mnuchin has worked as a producer for some well-known films, including, American Sniper, Suicide Squad, and The Lego Movie. Forbes estimates his net worth to be around 46-million-dollars. Did you know he a degree from an Ivy league?
Steven Mnuchin was not born with a silver spoon in his mouth; he was born with the entire flatware set. The second son in a wealthy Jewish family, he came into the world on December 12th of 1962. Born and raised in New York City, partially by a father deeply involved with Goldman Sachs, it's little wonder that Mnuchin moved into the life of an investor and financier. For his primary education, Steven attended the private and co-educational Riverdale County School. This institution serves 1,140 students from preschool to high school every year. Following his high school graduation, Mnuchin continued his education at Yale University. While at the Ivy League institution, he served as a publisher for the Yale Daily News and became a member of the exclusive Skull and Bones society. Steven graduated from Yale in 1985. He then moved directly into a profitable position at Goldman Sachs. At this time, Steven has shown no interest in furthering his education.